About Josh Lowe's Dr. Energy Saver
Read More
Too many homeowners suffer the consequences of insufficient insulation, air leakage or drafty windows. Not only do you lose control over the temperature in your own home, but you are likely overpaying on your energy bills. Fortunately, with the help of a quality, caring contractor, you can make your home more energy efficient and enjoy it once again.
Josh Lowe's Dr. Energy Saver, previously named Lowe's Weatherization, is dedicated to properly weatherproofing homes. We install insulation and replacement windows and provide homes with air sealing and duct repair services – and that's just the beginning. We will even perform an energy audit to pinpoint trouble areas! Ever since we opened in 2006, we have listened to our customer's needs, making them comfortable and saving them money in the process. What began as a window replacement company has quickly transformed into a home energy and comfort expert! Joining the Dr. Energy Saver dealer network has given us even more ways to help our customers. Trust us to get the job done and we will share a lifetime relationship with you!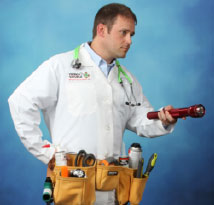 Meet the Owner
Josh Lowe is passionate about helping homeowners live more comfortably in an energy-efficient home. Today, the employees at Josh Lowe's Dr. Energy Saver are just as committed as he is to grow as a team and improve with the ever-changing techniques and tools to effectively change the way people think about energy, and the ability to save people money while lowering energy consumption.
Take a 360° tour of our office
Making the community a better place
We are extremely motivated to become a big part of our community, constantly gaining new customers and hiring new employees to build relationships for a lifetime and continue to affect the lives of many. We want to build trust between our employee and customer, which is the key to our success and why we guaranty our service, provide unmatched quality installations, and provide consistent training like no other for every employee.
Accreditations & Affiliations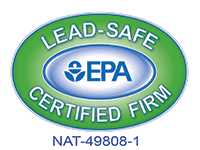 An experienced, accredited expert!
Josh Lowe's Dr. Energy Saver is accredited through the Environmental Protection Agency (EPA), as well as the American Architectural Manufacturers Association (AAMA) as a master window installer. We are also affiliated with the Energy Trust of Oregon (ETO), the Springfield Utility Board (SUB), and the Housing and Community Service Agency (HACSA). We are also members of the Eugene Builders Exchange and the local Home Builders Association.
All of our relationships prove our devotion to bettering our community. They assist us in offering state of the art energy-loss solutions to local homeowners and businesses.
Scheduling Your Free Estimate
We service residents in the Oregon and southern Washington area and can guarantee your satisfaction! If you're looking to get started on improving your home, contact us for a no cost, no obligation estimate. Be sure to inquire about our financing options!
Looking for a price? Get a no cost, no obligation free estimate.